Local what's on guide click here:  http://www.thelocalbuzzmag.com/area-info/lot-et-garonne/
We often get asked what we enjoy the most, so thought we'd write a seven day guide to our dream holiday in our local area…Hope it helps you plan your holiday.
Sunday, We arrive having stopped off on the way and stocked up with the basics for the week, but usually don't want to cook after the journey so pop two miles up the road for dinner at the fantastic La Petit Auberge (book ahead on 0033 557 491 713).  Evening swim back at Bonte ? Oh yes !!
Monday is funday ! We like to get out and explore and our usual favorites are the stunning local bastide towns, or we might go further afield towards Beynac, Domme, Sarlat and Limeuil. There are some wonderful Chateaus and boat trips where you can take truly spectacular photos.
Tuesday would probably be a relaxing day. My wife and daughter might visit the Spa at the Chateaux Des Vigiers where our guests can enjoy a two hour spa session for a reduced price of 15 Euros. Tuesday evening (July and Aug) is the amazing night market at Eymet where the whole square is filled with market sellers, there is live music and a real party atmosphere to enjoy.
Wednesday is time to catch up on a good book and relax by the pool soaking up the sun whilst the children splash about. If we feel like going out then a short drive to the chocolate factory with their wonderful shop near Duras always goes down well and whilst there we'll stop at the Carrefour butchers counter to buy some nice food for the BBQ tonight.
Thursday comes around quick and by now we're thinking of buying some presents to take home, so we pop into the Bergerac to wonder round and perhaps Chateau Monbazillac.  Normally we'd stop by the beautiful vineyards near us and buy a few bottles to take home, the Domaine du Grand Mayne surrounds Bonte and is our favorite, our guests also receive a 10% discount. 
Friday is a well earnt day off and we'll enjoy relaxing in the sun.  We love to sit under the gazebo with the fairy lights on planning a big day out for the last day.  If you're lucky enough to be staying in July or August, the local vineyard host a music and wine tasting BBQ night every Friday and you can walk straight through the vines to get there. 
Saturday is the last full day, so we try to visit somewhere new and make some lovely memories to take back home. In the past we've enjoyed family days out in the Sarlat area, Archachon, Bordeaux, Lascaux and the Monpazier / Chateau de Biron area.  The Italian restaurant at Eymet is a firm favorite, where we have previously enjoyed a wonderful last night dinner.  We've also heard really good reviews about La Terrasse in Duras which has a picture perfect location.  Booking a local taxi is essential (Mark Pope on 0033 649 499 213)
Sunday always arrives too soon and we say goodbye, hiding back a little tear until the next time.
Note to self: must remember to hire bikes next time and we MUST do that Dordogne canoeing adventure we've been promising ourselves for ages now.
Bordeaux - Loads and loads always going on in Bordeaux, take a look at this website:  http://www.lostinbordeaux.com/
Bike Hire.  We are often asked about bike hire and we recommend this place: The Mountain Bike Hire Company.  Not only are they based really close to us, but Children's bikes are free if an adult bike is hired.  If you are arriving by plane they can even meet you at the airport or deliver a bike to your location. 
Places to visit nearby:
Chateau de Duras:  Chateau de Duras developed itself from a medieval castle into a country retreat in the 18th century. During your visit you will meet architectural splendors through a maze of thirty visitable rooms. Discover the rich history of the Dukes of Duras and uninterrupted conquest of the castle over the centuries. It is now a jewel of Aquitaine cultural heritage and a major attraction of the Lot-et-Garonne.
The chocolate factory in Duras has a shop and it is superb ! Click here for the trip advisor reviews.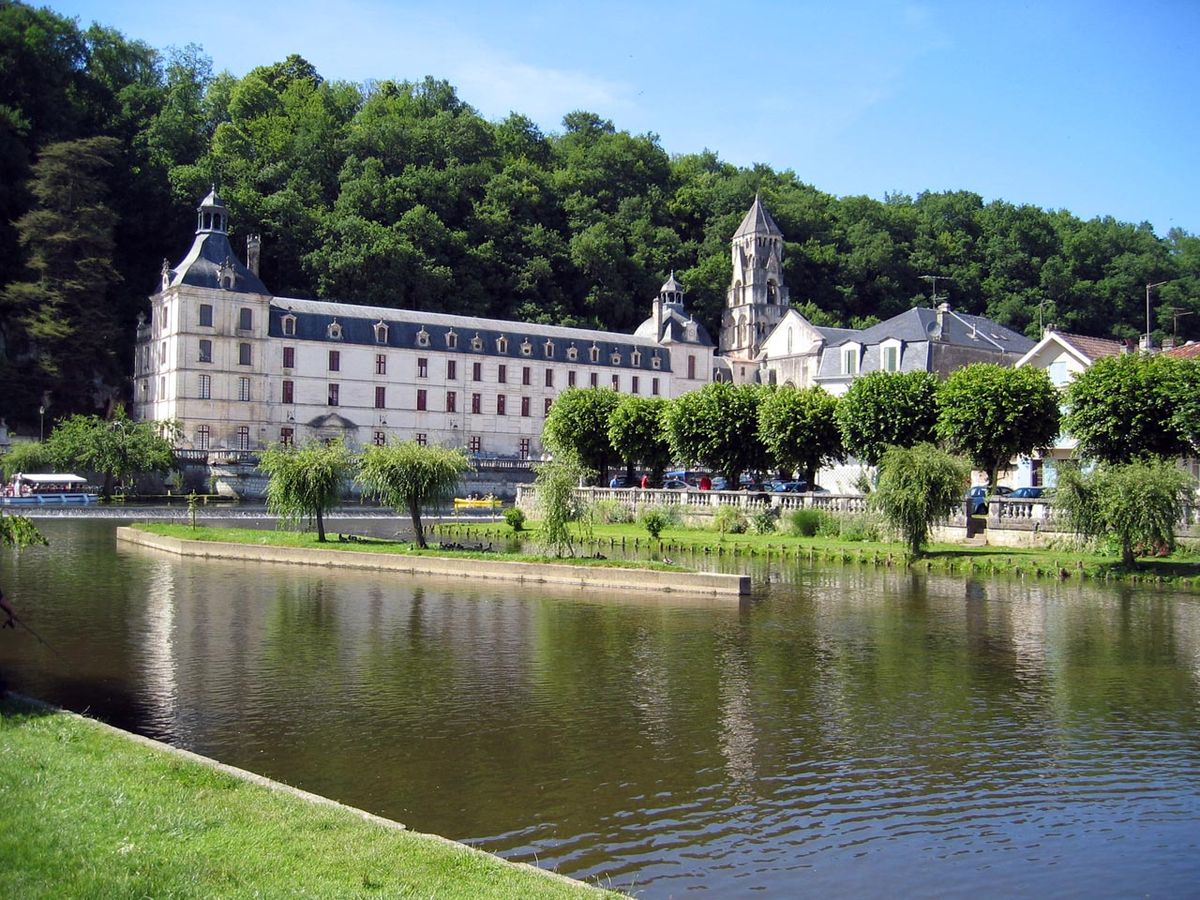 Bordeaux:  Is so close and is a must to visit during your stay.  Click here for a really good guide to the attractions. It is a wonderful city full of beautiful historic buildings and it is the largest urban area to be given the UNSECO world heritage site status as well as being listed as one of the towns of French Art and History.
The city has a mix of medieval streets and wide boulevards with lots of cafes and squares to take in the atmosphere. The riverside area has recently undergone a transformation and is now a must see part of the city. There is evidence of Bordeaux's Roman past with a 1.1km shopping street.  The roman amphitheatre Pallais Gallien is the last remaining monument from this area located near the botanic gardens.
Archachon:  If you want to have a day by the sea, then Archachon is the place to be.  There are several kilometres of sandy beaches located on an inlet, which are sheltered from the Atlantic coast and is excellent for children.  There is a large array of cafes and restaurants, near the beach and a marina part to the town.  There is also a large market square hosting fresh seafood, local cheeses and specialities (opens every day except Monday).   There is also an aquarium and a small train to get around on which children will love.   The beaches are superb and host clubs and activities for young children to enjoy.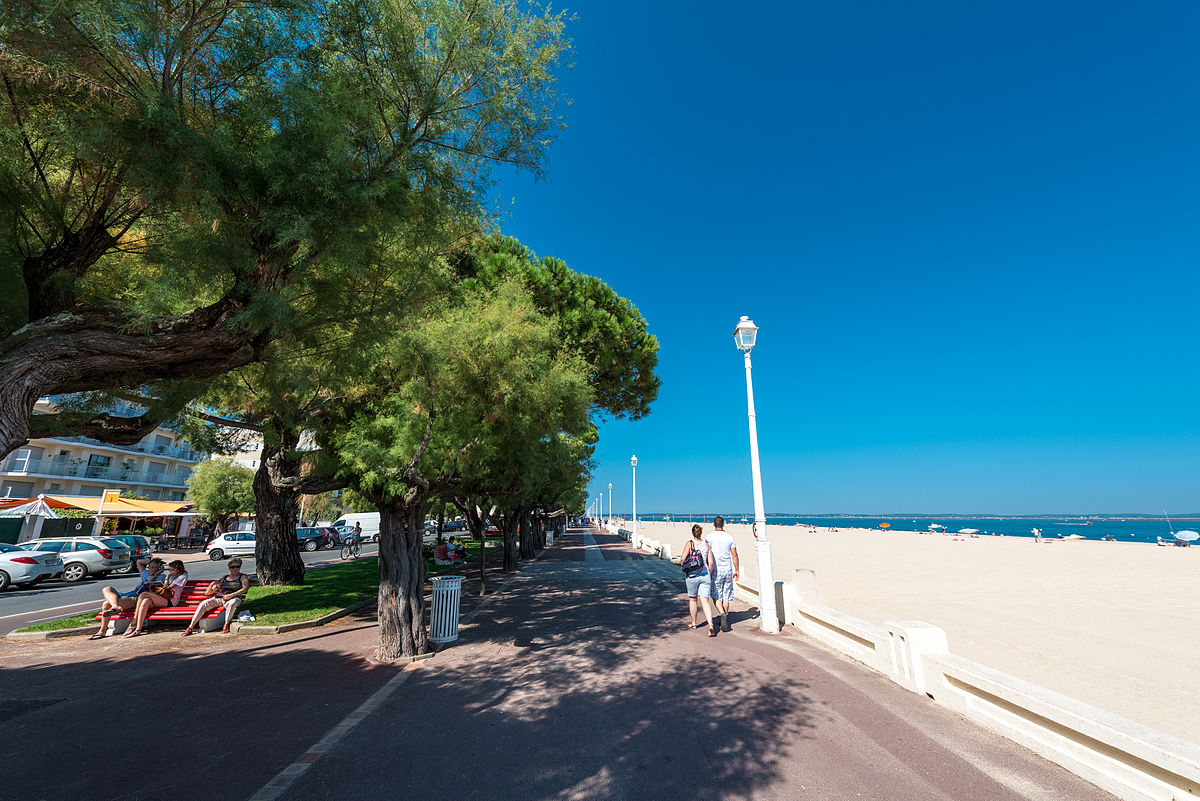 Saint-Emilion: Famous for it's world class wines but also a very pretty place to visit with plenty of wine tours and tasting sessions available. Click here for more info. 
Our recommendations for eating out:
The best way to sample the fantastic local produce is to visit the local restaurants which are in abundance, they are good quality and value for money. In Eymet there are several good restaurants such as the La Creperie, La Bastide, La Cour d'Eymet and the Pizzeria. Pop down to Eymet, park up and take a wander through the square and see what takes your fancy.
The nearest Michelin star restaurant is just south of Bergerac, you can read the superb reviews here: La Tour des Vents
There is a wonderful shabby chic cafe in Eymet run by a two lovely British ladies, where you can get the best ever bacon rolls or speciality cakes and it comes highly recommended. They have a Facebook page and you can visit it by Clicking here:  Eymet cafe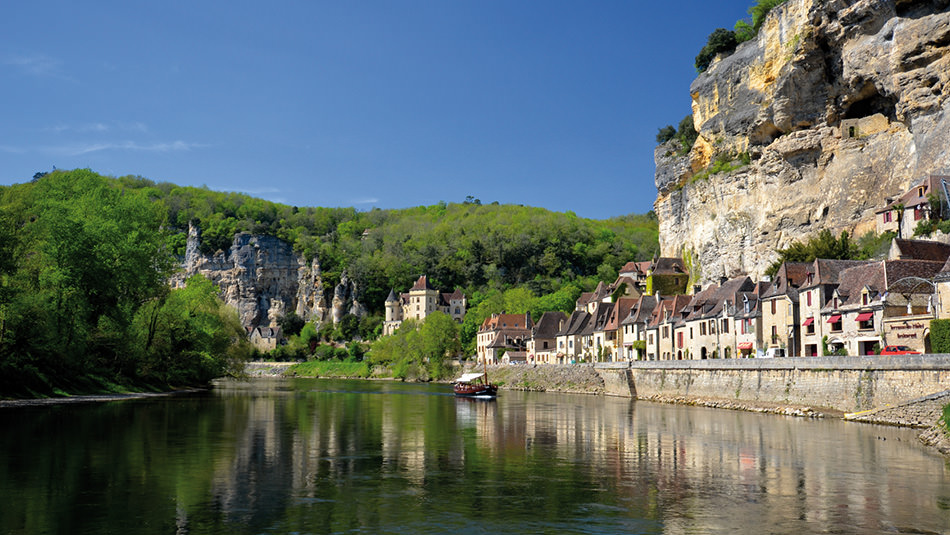 Bergerac is well worth visiting. It is a maze of cobbled streets with fascinating shops and restaurants. Eating out in Bergerac is not so much a special occasion but more a necessity. It is renowned for its dedication to gastronomy. Numerous restaurants, cafés and crêperies serve everything from flavoursome light meals to glorious presentations of several courses – accompanied, of course, by some of the world's finest wines. Look out for Tourins – a local speciality soup, truffles and foie gras. The area is known for its wild boar, partridge, hare, quail, duck, geese and trout, all of which will feature on almost all restaurant menus. A few restuarants we would recommend are:
L'Imparfait which has a relaxed and authentic atmosphere within a medieval building. The food is traditional for the area and there is a large selection of good wines.
Le Vin'Quatre is a small, friendly place set just off the main street but is gaining a reputation for excellent food. Relaxed and fun, I couldn't think of a nicer place to spend the evening. 
La Villa Laetitia is a typical French restaurant which is situated in the centre of Bergerac, with a cosy ambiance that will make you feel like a guest in someone's dining room. The friendly staff serves quality food for a good price and they speak English. This is a very popular restaurant so you should book in advance.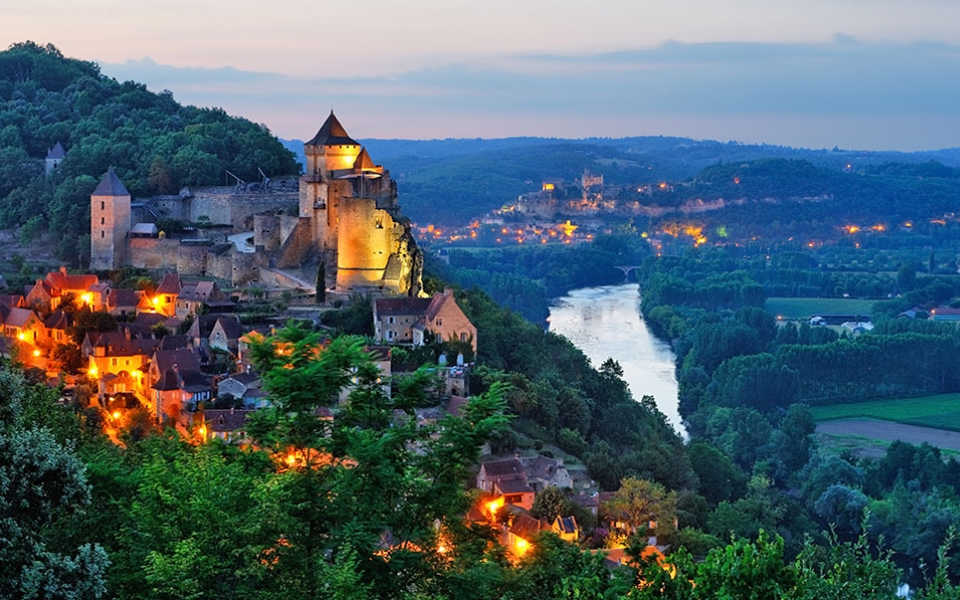 Must do activities:
We tend to look here for the latest "what's on" info:
Markets
There are enough local french markets to visit a different one each day. The most local (and also the best) are Issigeac and Eymet. They also have night time food markets where you can taste and try before you make your selection. They are normally packed events with a great buzzy atmosphere and live music.
If you fancy a day out, there are literally hundreds of interesting places to visit near by. Some of the most popular are:
chateaux de Bridoire. A wonderful restored chateaux which is set up for children with lots of games and interesting things to see and do. We've had really good feedback from friends with children who have visited here. 
Visit Sarlat, which is a truly gorgeous example of an old Dordogne town. Great little shops and restaurants together with beautiful architecture and history.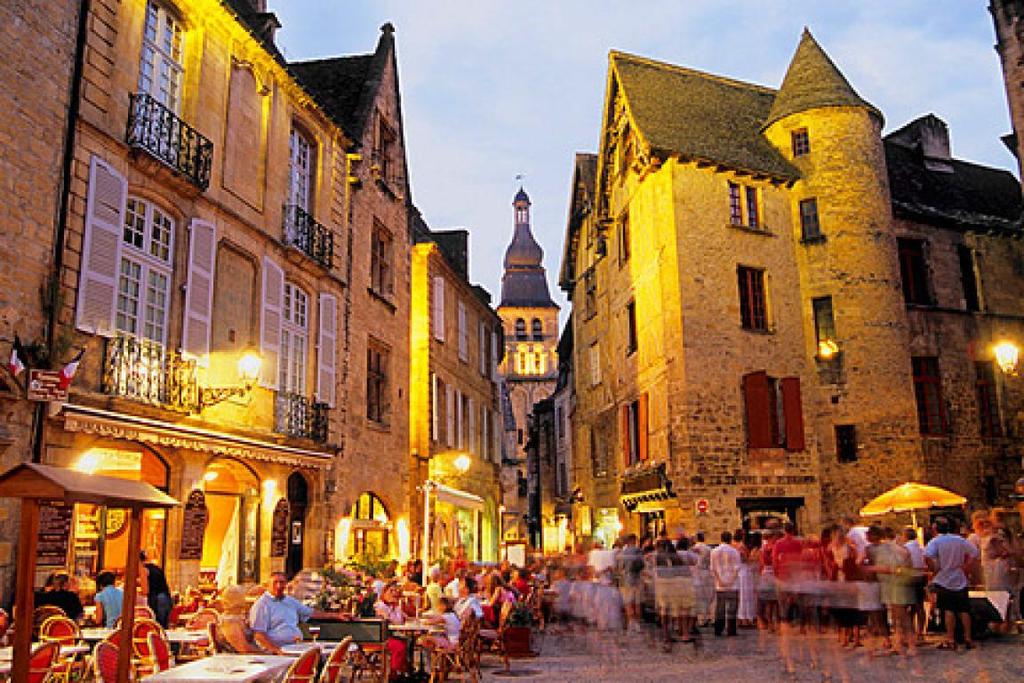 The Chateau de Beynac is really close and a fascinating place to visit. At the top of a cliff the stone chateau has been guarding the local area for almost a thousand years.
A must visit place whilst here is the Roque Saint Christophe where you can see the ancient dwellings carved out of the rock face. 
The Aquapark in Bergerac is only 15 minutes away with 4 swimming pools, chutes, crazy golf and karting. A fun day out for everyone. Although an hour and half away, there is a another water park, Aqua Land. This park is much bigger and geared towards older children and adults. It is well worth the drive. There is also Jacquou Parc which has lots of attractions and a water park, it's a great place for 3 to 8 year olds, our children love it there.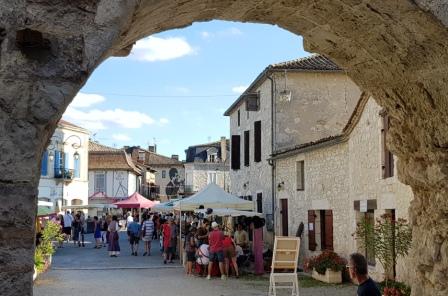 A great way to see the best of the Dordogne valley is by boat. There are several companies that run trips, many of which are combined with a locally produced lunch and visits to special sites along the river. It is a glorious day out. The Gabarre de Bergerac is only 15 minutes away on the Quai Salvette and is one of the more traditional vessels.
If you are looking for a beach, why not try Limeuil which is not far and has the added bonus of it being one of the most beautiful villages in France. The seven best beaches to visit are recommended as: 1) Étang de Nantheuil,Dordogne 2) Cabrerets, Lot 3) Lac du Causse, Corrèze 4) Saint-Julien-de-Lampon, Dordogne 5) Grand Étang de la Jemaye, Dordogne 6) Cabrerets, Lot 7) Treignac, Corrèze.  Best thing is to have a look on the internet.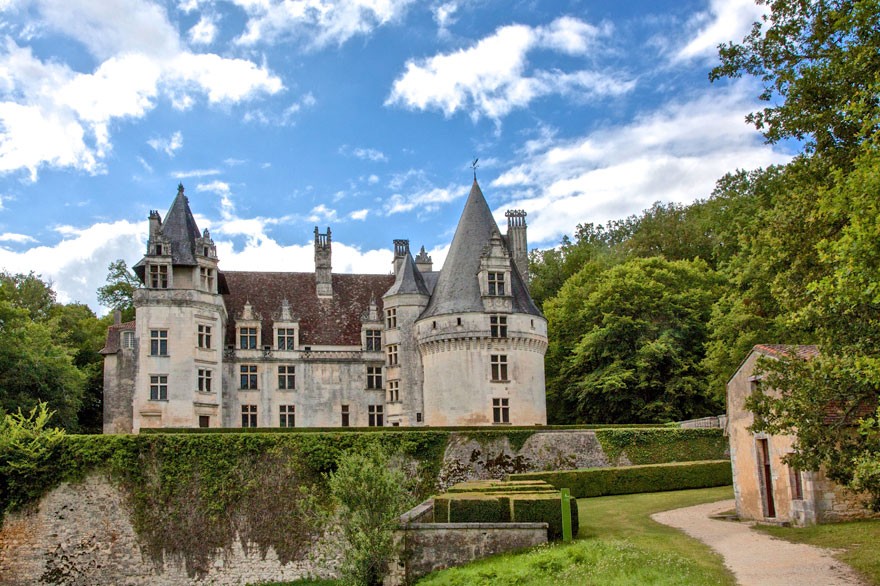 Bergerac Karting is situated off the ring road to the south of the town. The track is 800m long and 7m wide, with 16 turns making it quite a challenging course. Even so, the average speeds on the day we were there were around 45kph.
The Château Monbazillac just 7 miles away is a stunning symbolic of the Bergerac region and has stood proudly since the end of the 16th century when the quality of its wines was well known far beyond the borders of Aquitaine.
There are over a hundred vineyards locally and many of the run guided tours and tasting events. 
A little further but well worth the gorgeous drive is Rocamadour. It is one of the top tourist destinations in France, a beautiful vertical village built into the cliff edge. Previous guests of ours have recommended this as a fantastic day out.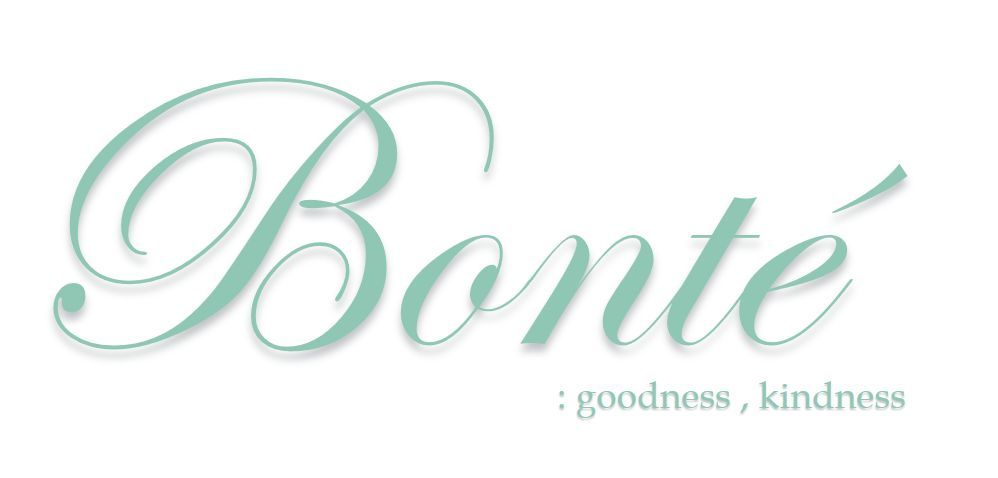 Facebook group: https://www.facebook.com/groups/Dordognescrapbook