A wonderful holiday awaits....
Now taking bookings for 2022
Situated perfectly between the Bordeaux wine regions and the exciting Dordogne.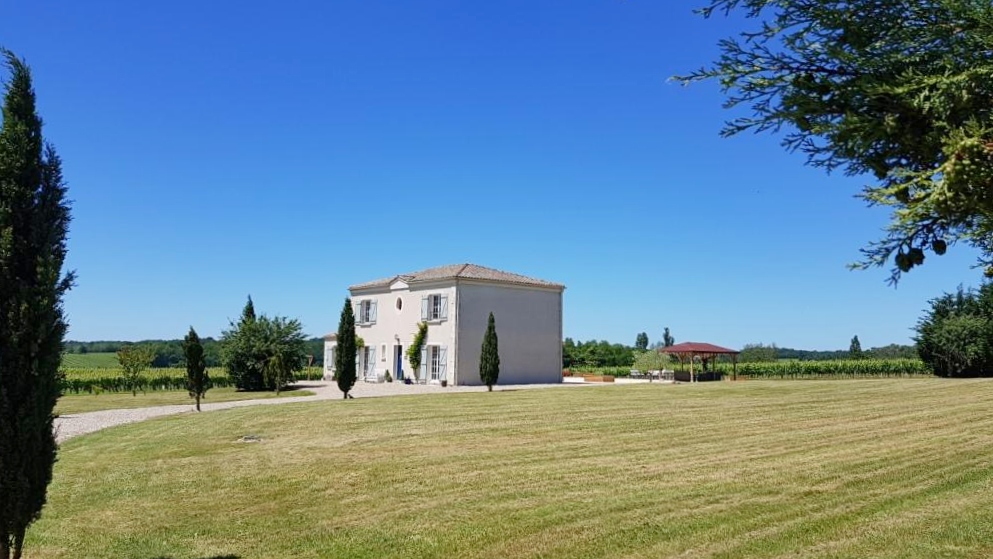 Bonté is French for goodness and kindness, it's a theme you will enjoy throughout our beautiful home and gardens.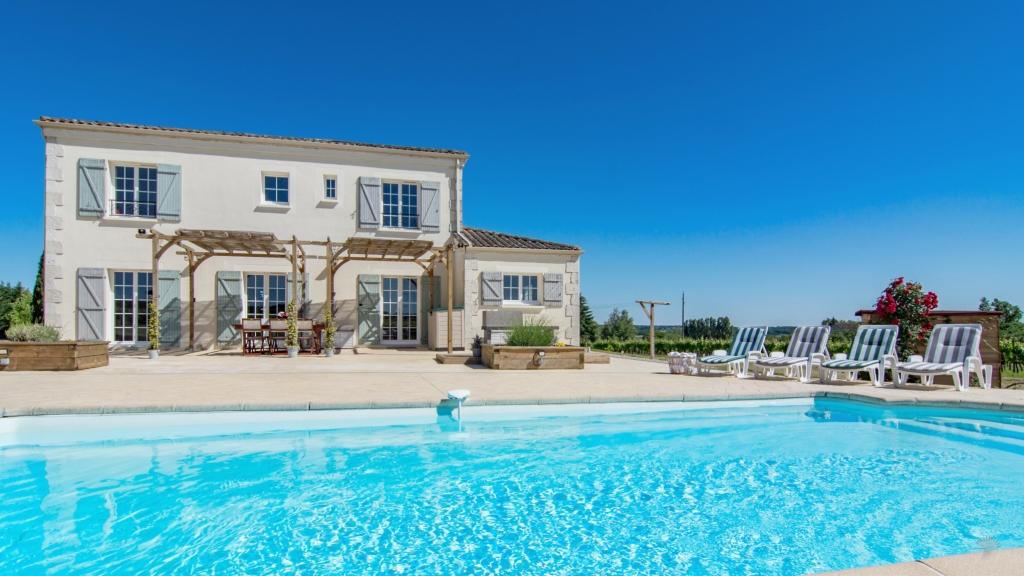 There is plenty of outdoor relaxing space and endless walks through the surrounding vineyards.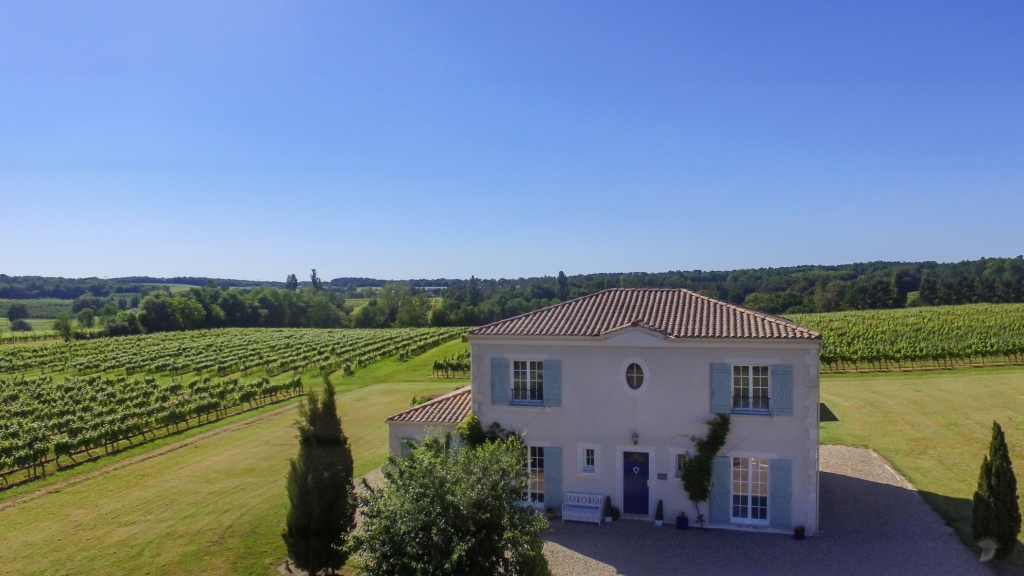 If you are looking to relax with the most luxurious of facilities, within easy reach of lovely villages, markets and vineyards, then this is the perfect location for you.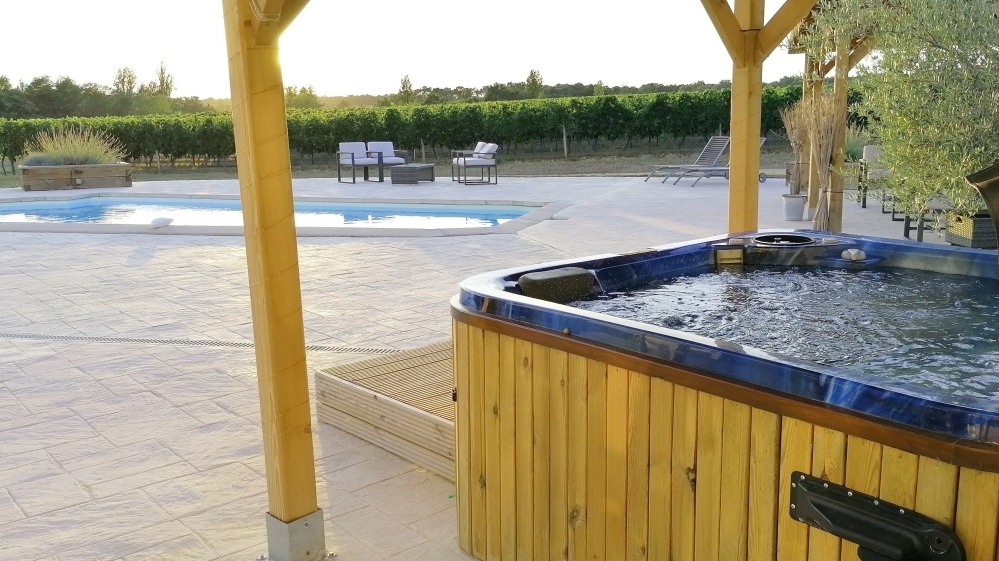 We have a huge hot tub where you can watch the sun set over the vines.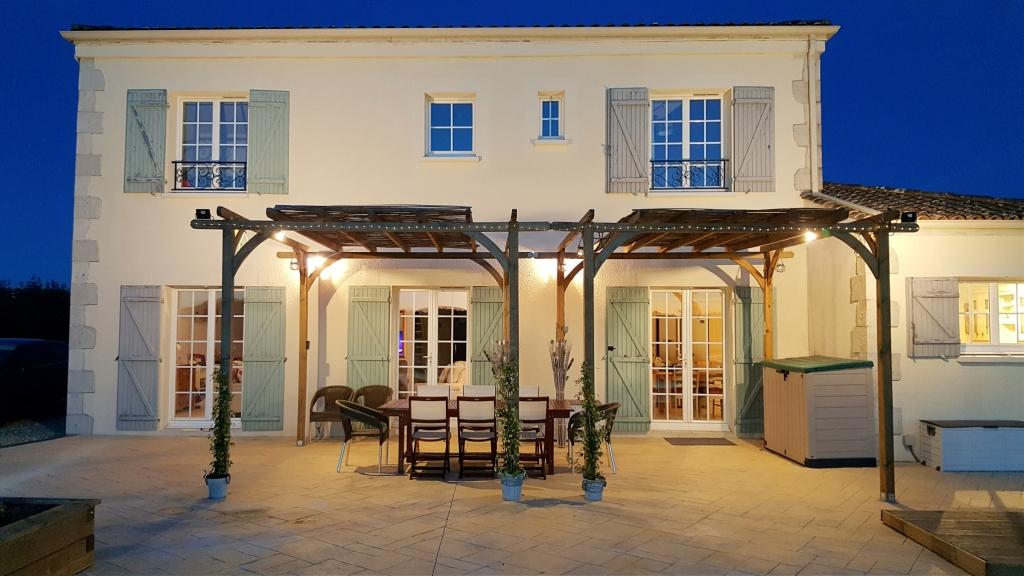 "The experience at Bonte is hard to describe, it's something you have to just experience"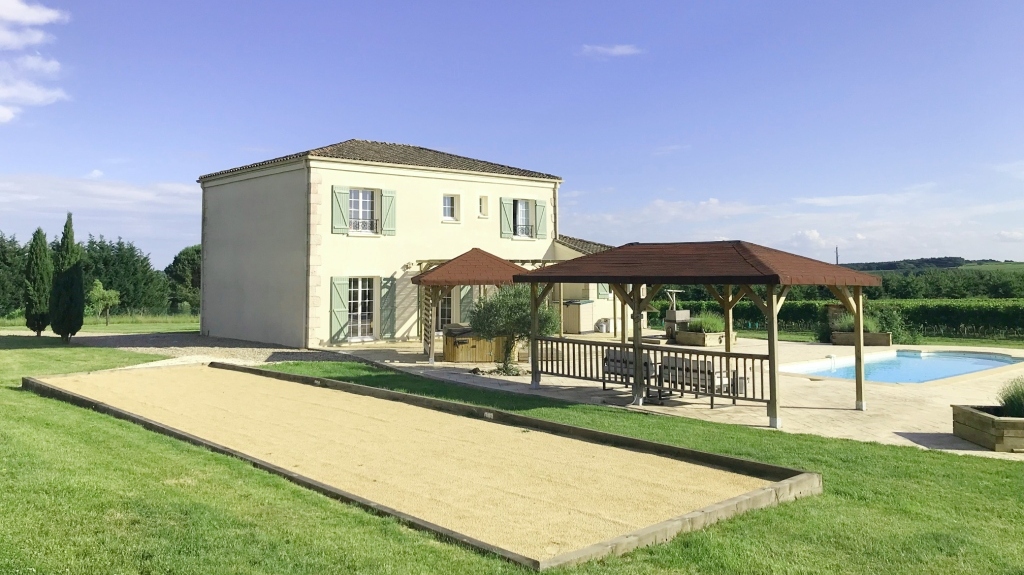 New for 2021 we have a huge 15m by 4m sand Petanque court.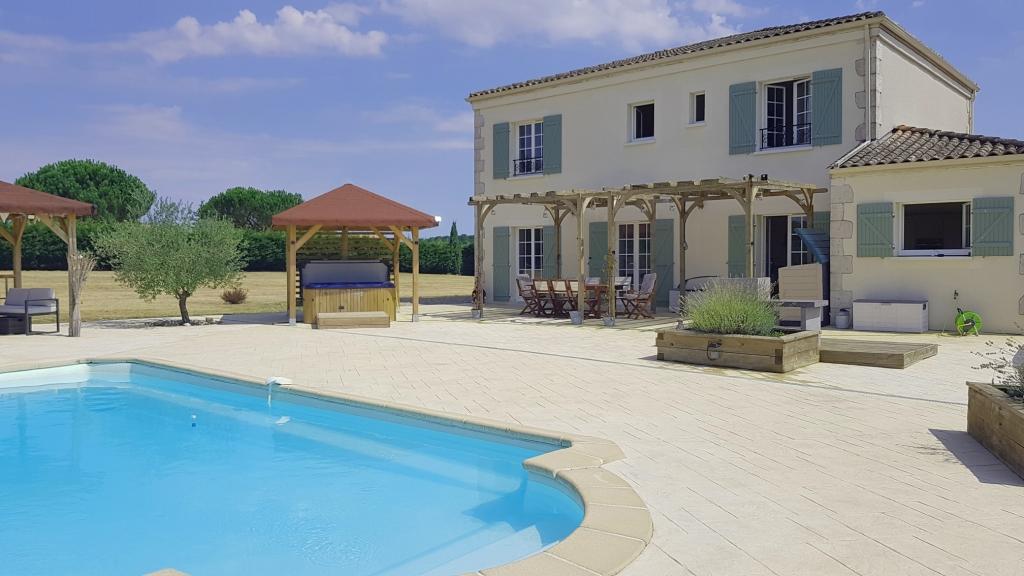 Surrounded by the local vineyards of Villeneuve de Duras we enjoy breathtaking views of the rolling hills and countryside.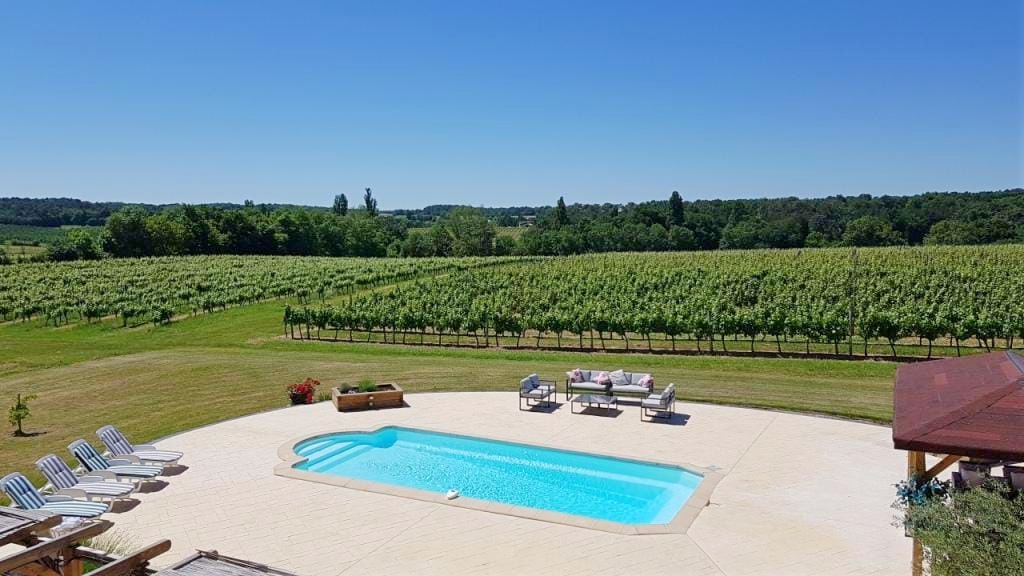 • Two minutes walk from the boulangerie
• Freshwater pool and hot tub
• Short drive from the popular villages and towns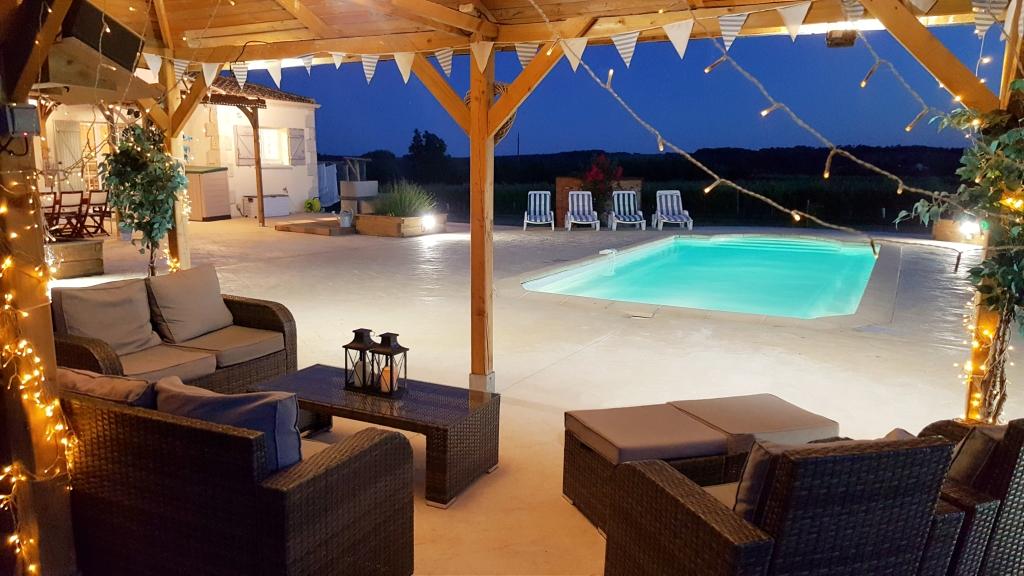 • Extended WiFi and fast broadband
• Fridge stocking service available on request
• Sleeps 10. Ideally arranged for two families with 2 king size bedrooms and 3 twin bedrooms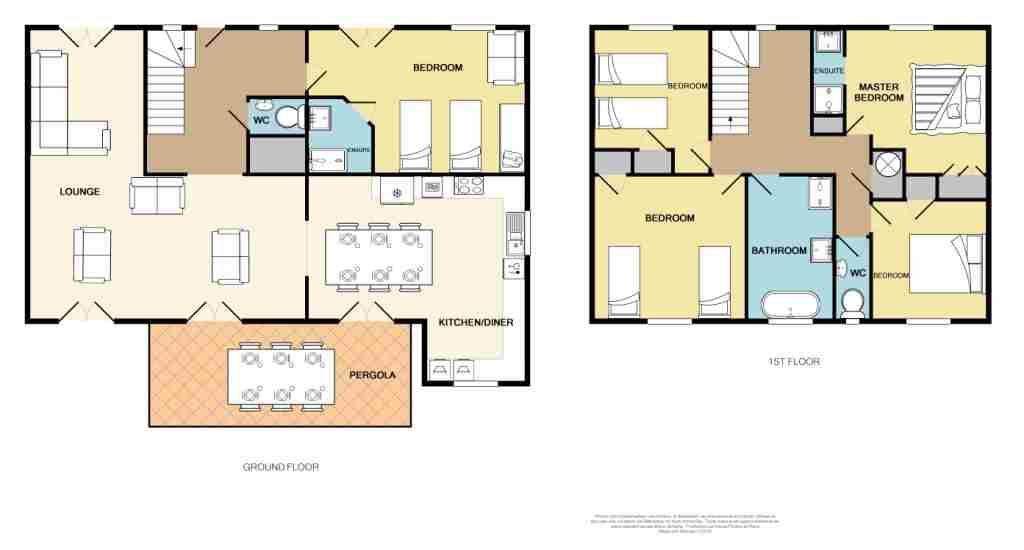 A fabulous place to entertain family and friends, the kitchen farmhouse table comfortably seats ten people.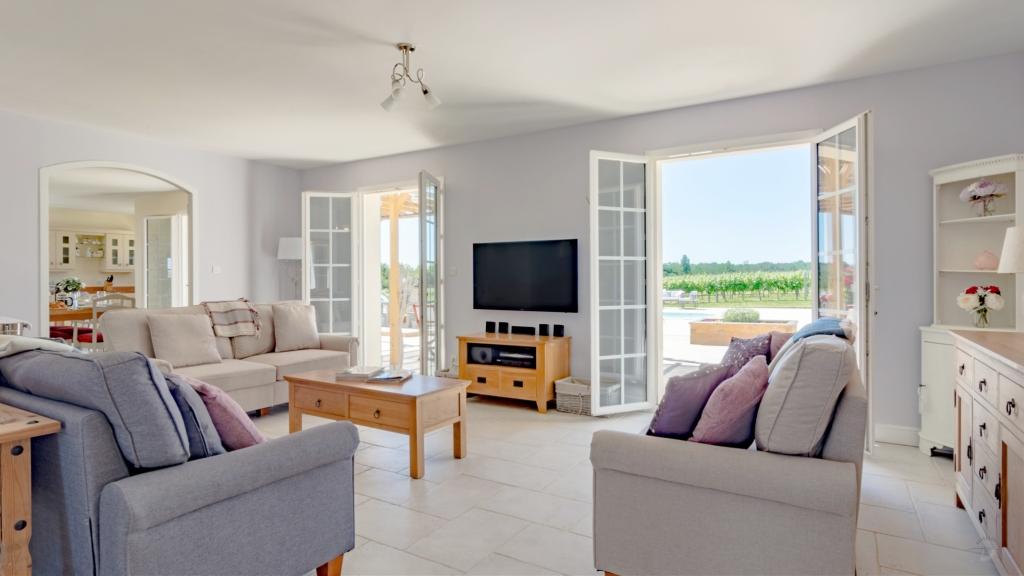 Our central location is close to the popular towns of Duras, Bergerac and Eymet, we think it is one of the prettiest places to stay in the area.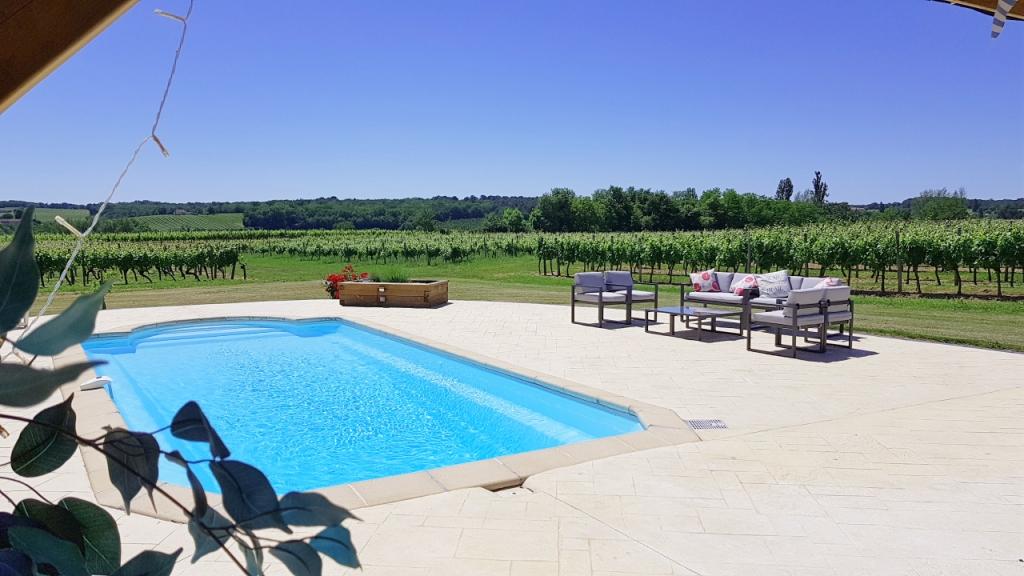 Our individual plot ensures total tranquillity and on a clear night you can dine under millions of stars.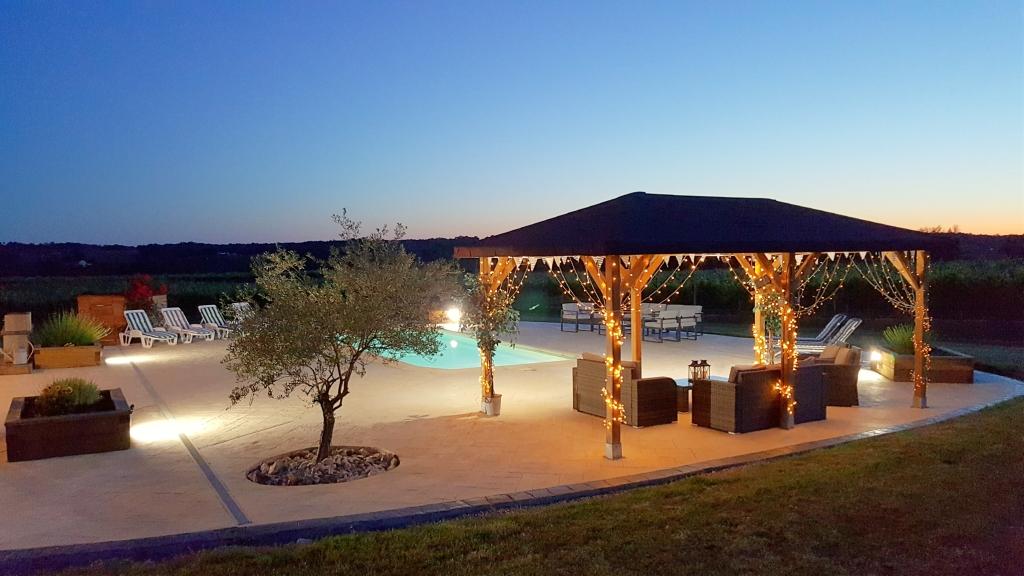 After a trip to the local market in the morning, why not spend the afternoon getting stuck into a good book by the pool.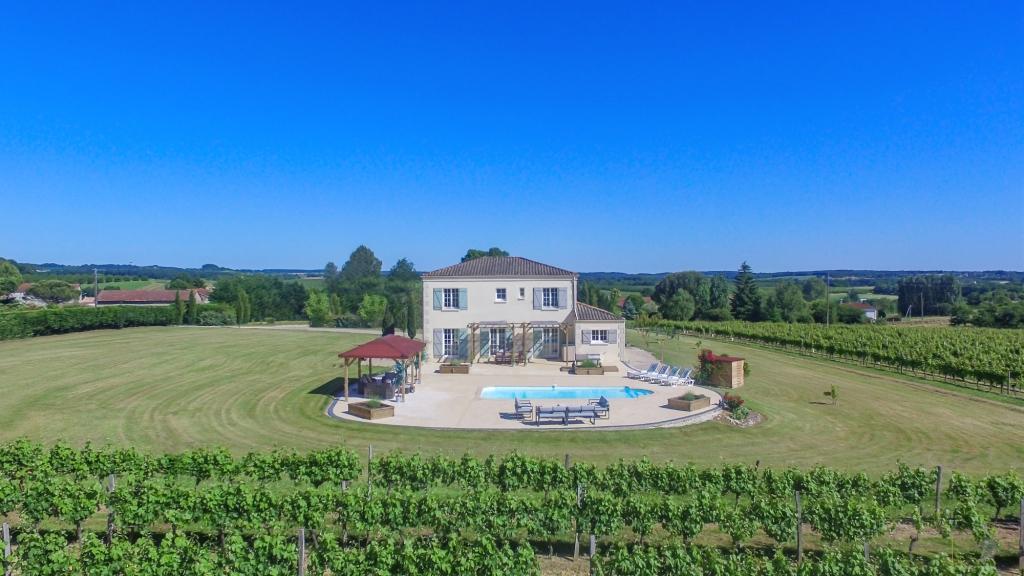 By the evening the setting sun over the vineyards creates a magical backdrop to enjoy a BBQ and bottle or two of the local wine.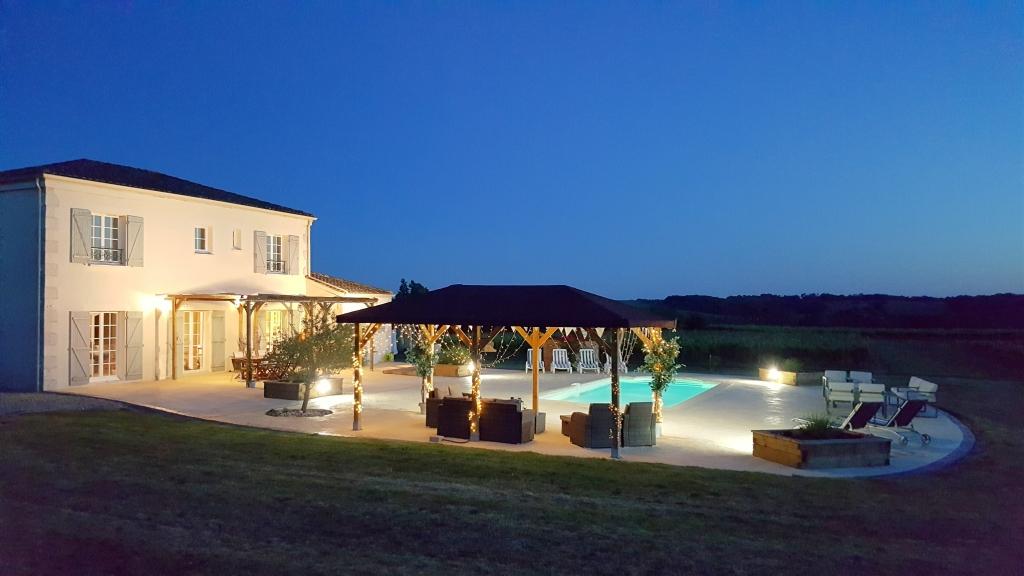 Goodness and Kindness...the essential ingredients of a wonderful family holiday and lovely memories.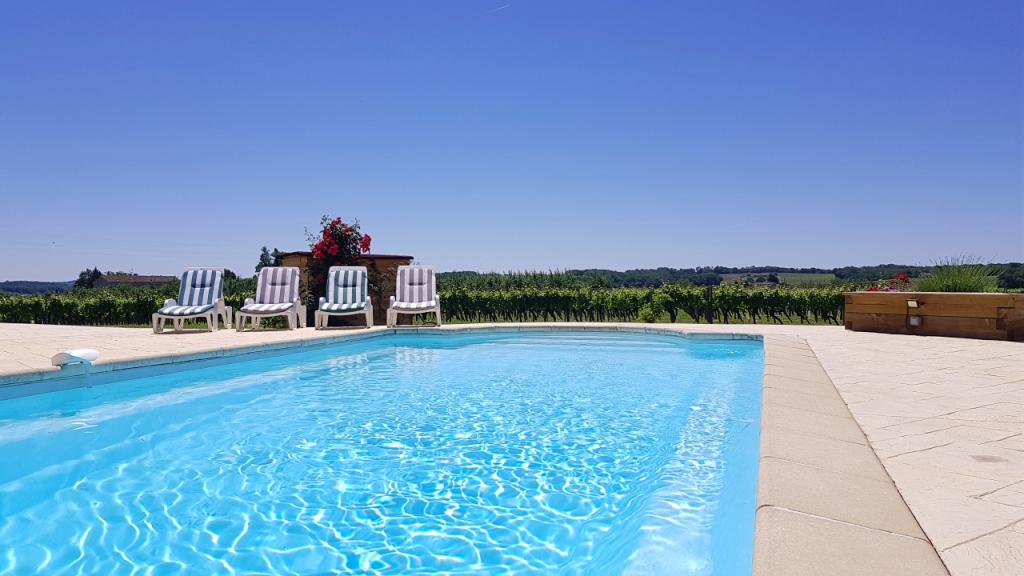 " Like an oasis for families to finally relax, laugh out loud, swim in the beautiful pool with so much space to relax "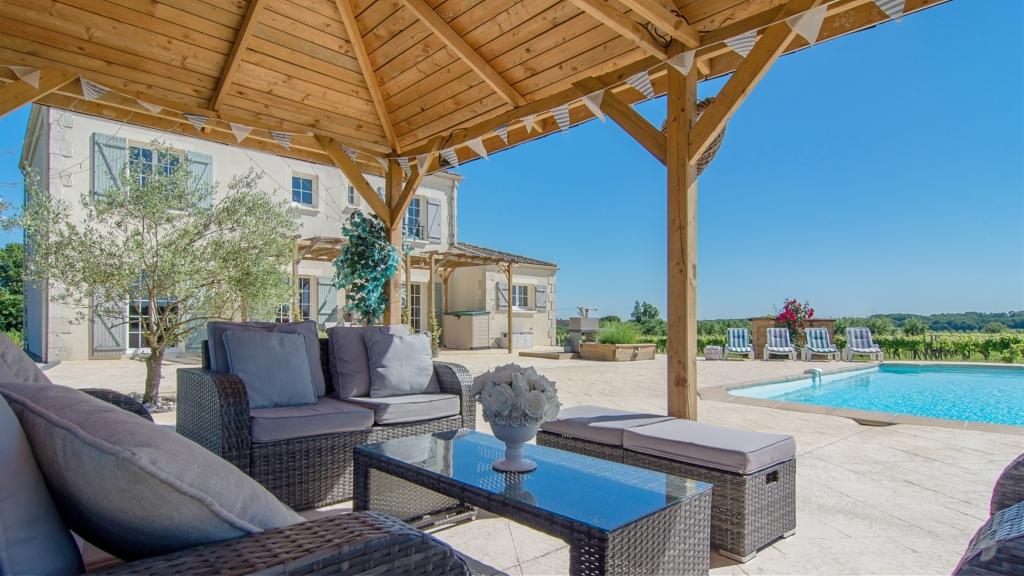 Watch the sun set over the vines from the hot tub.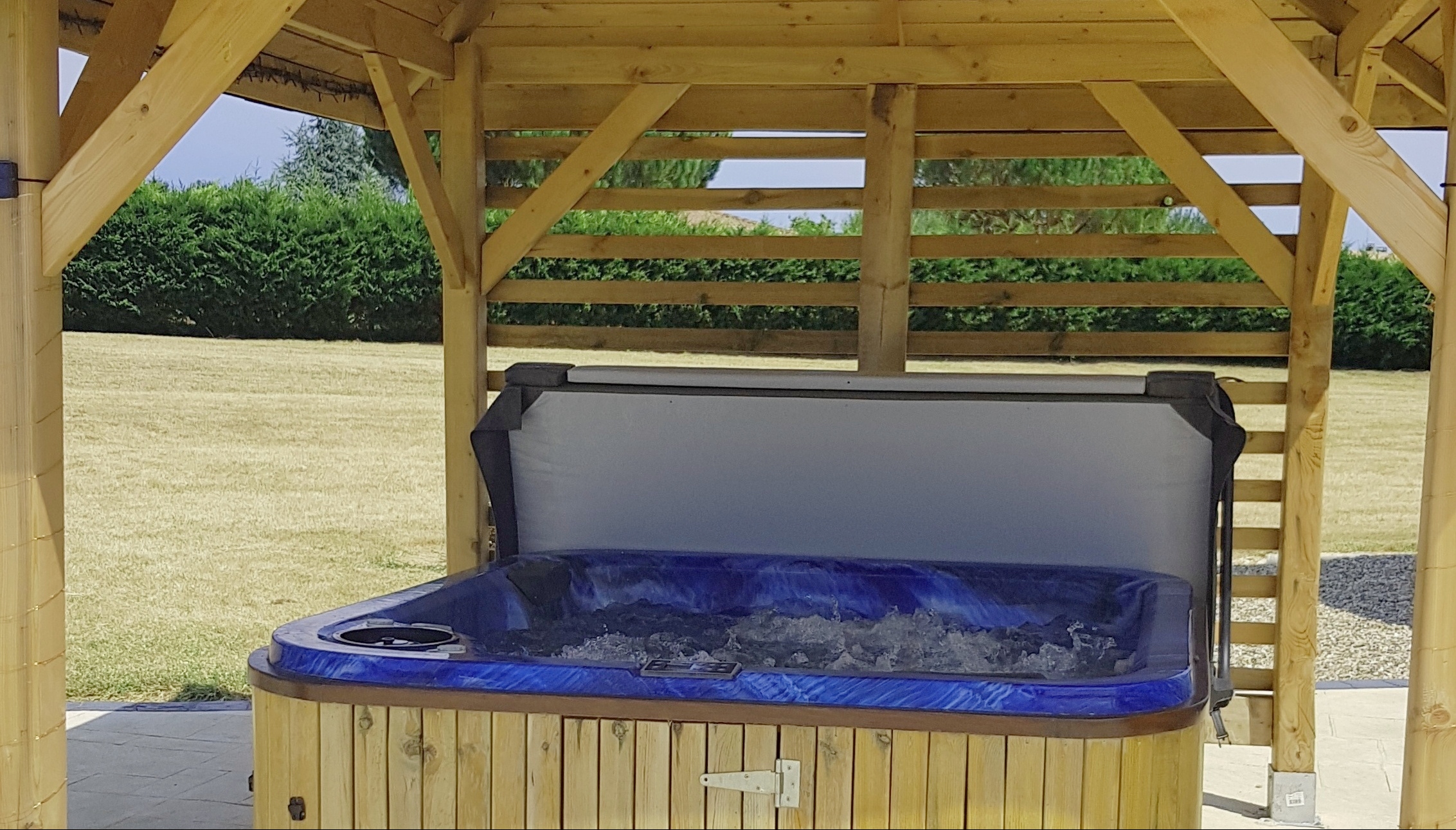 Your home for a week or more.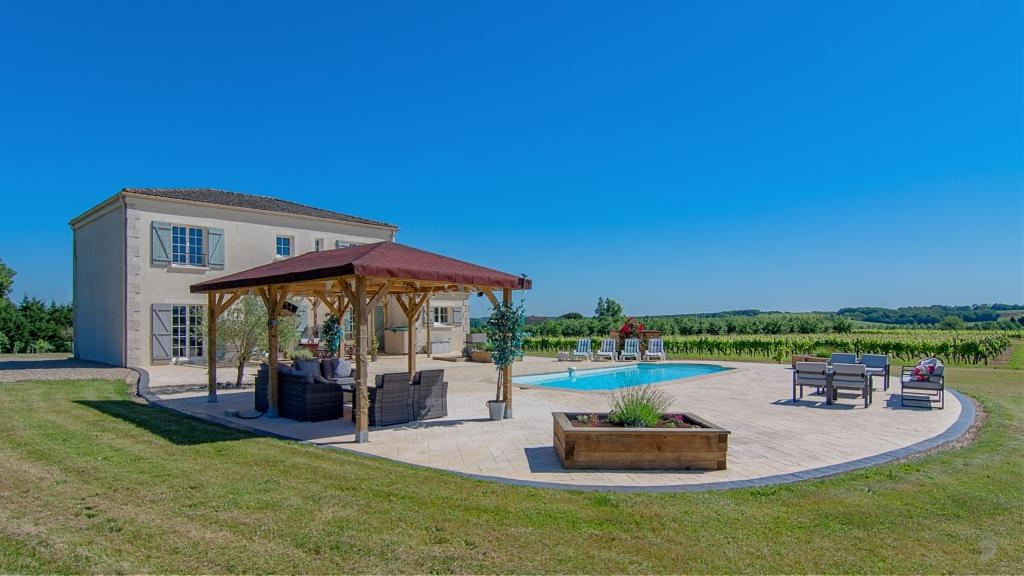 Chilled sparkling wine on your arrival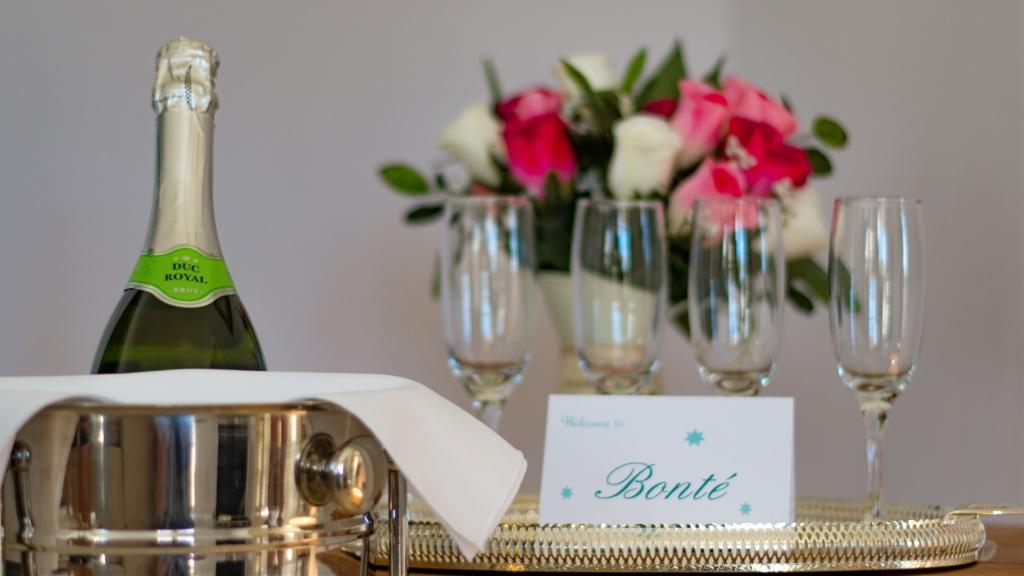 We look forward to welcoming you
Please watch our drone video below or Click here